The last thing you want to do is carry a bunch of bags into the hospital when you're about to give birth.
I recommend a having separate hospital bag for labor and another bag for your hospital stay that your husband can grab after you have settled into your new room.
I've compiled a Hospital Bag Checklist for Labor to help clients out!
"Hospital stay" bag checklist can be found here
…….
____ A sports bra, bikini top, or spaghetti strap tank top
You can still enjoy skin-on-skin and/or immediate nursing but still be able to share your photos with friends and family. (other option: a nightgown or button front shirt)
____ Tinted chapstick or lip gloss
Women often apply chapstick througout labor anyways, this will add a little color so the camera won't wash you out and can also make your teeth appear whiter if you haven't been able to brush them. (some like to add waterproof mascara)
____ Hair ties and Bobby pins
Being hot/cold, in and out of the shower or birthing pool, keep your hair up and out of your face. Pin your bangs with pins or even french braid them out of your face.
____ A dark shirt for your partner 
Birth can be messy and a dark shirt on your birth team can mean more sharing and less deleting of your precious birth photos.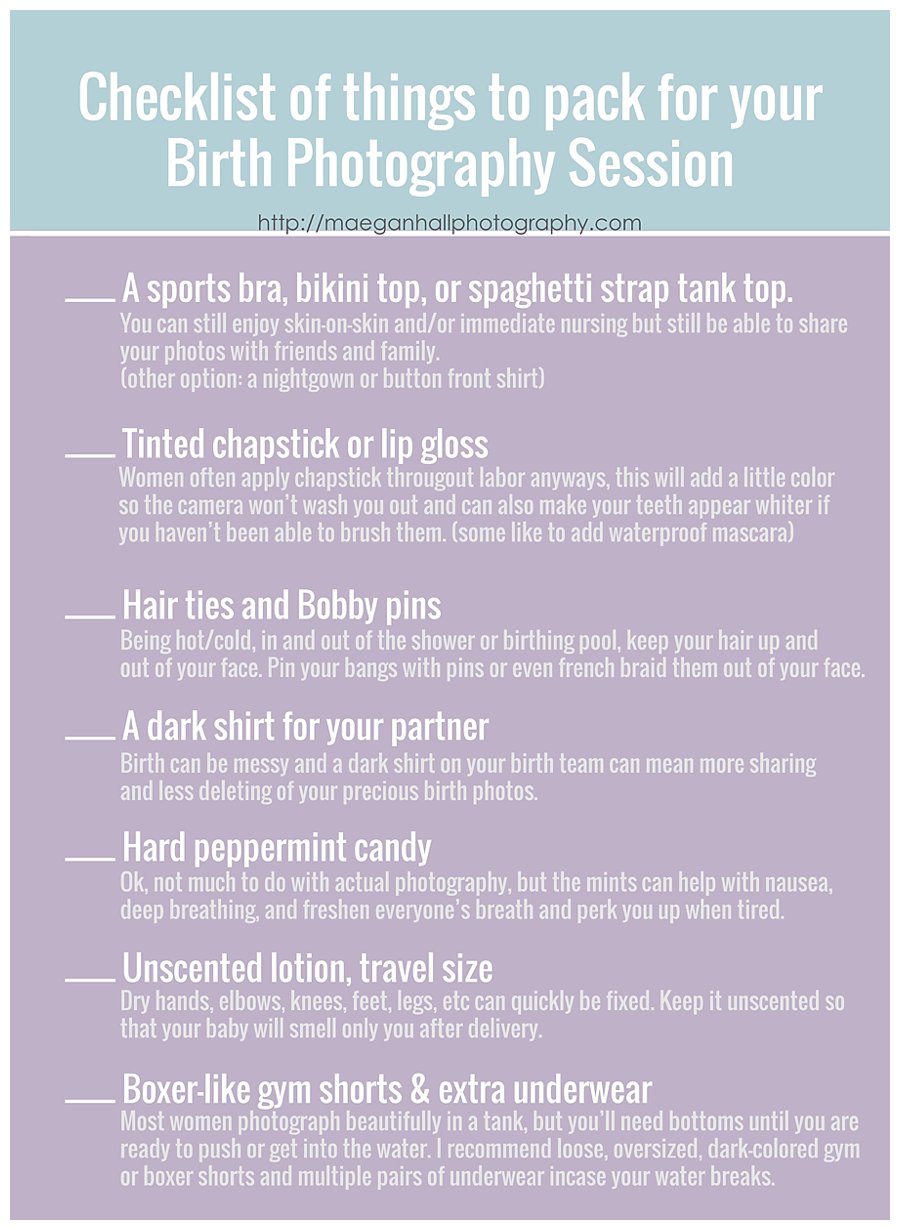 ____ Hard peppermint candy
Ok, not much to do with actual photography, but the mints can help with nausea, deep breathing, and freshen everyone's breath and perk you up when tired.
____ Unscented lotion, travel size
Dry hands, elbows, knees, feet, legs, etc can quickly be fixed. Keep it unscented so that your baby will smell only you after delivery.
____ Boxer-like gym shorts & extra underwear
Most women photograph beautifully in a tank, but you'll need bottoms until you are ready to push or get into the water. I recommend loose, oversized, dark-colored gym or boxer shorts and multiple pairs of underwear incase your water breaks.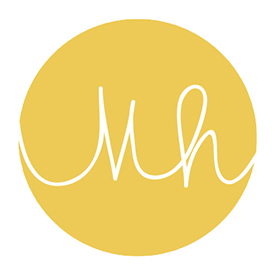 Enjoy this post? Did you find it helpful? Feel free to share the love by pinning this on your birthing boards.
Live in the area and interested in hiring a doula and/or A Cumming birth photographer? Use the contact form above (or below for mobile) and contact me today. I only take 1-3 clients per month and book up quickly.
Don't forget to "like" my page to follow me on Facebook.