You've spent months preparing for your birth day, yet in the excitement of getting out the door, you forget to grab stuff!
Don't forget to double check this "Don't Forget to Pack List." These listed are what I see couples forget again and again.
…….
____ Cell phone, laptop, ipad, ipod, & camera
Many people opt for an "unplugged" birth and I think it's awesome, but if you are planning on bringing these, don't forget them. The phone and camera being the most important, even if you hire a birth photographer. Don't miss a moment!
____ Cell phone, laptop, ipad, ipod, & camera charger(s)
Seriously, HUGE. Everybody forgets ONE of these, which makes the item no longer usable after a few hours. You might not think you need some of these, but wanting to share the joy of your baby's arrival to your family can sometimes be overwhelming.
____ Cash/Change for vending machines
You might be against all vending machine food, but somebody on your birth team may need some gum, crackers, a caffeinated soda or juice, or a sweet treat.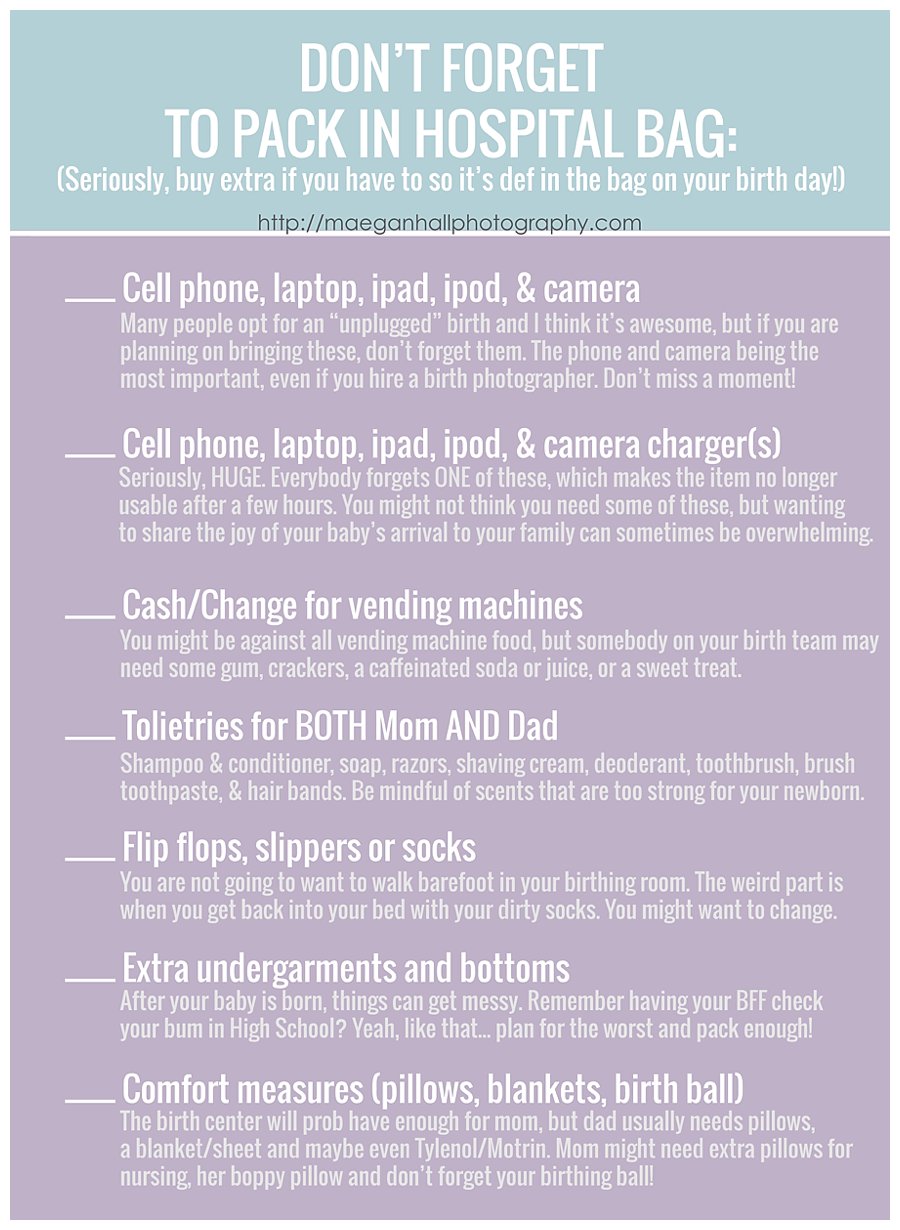 ____ Tolietries for BOTH Mom AND Dad
Shampoo & conditioner, soap, razors, shaving cream, deoderant, toothbrush, brush toothpaste, & hair bands. Be mindful of scents that are too strong for your newborn.
____ Flip flops, slippers or socks
You are not going to want to walk barefoot in your birthing room. The weird part is when you get back into your bed with your dirty socks. You might want to change.
____ Extra undergarments and bottoms
After your baby is born, things can get messy. Remember having your BFF check your bum in High School? Yeah, like that… plan for the worst and pack enough!
____ Comfort measures (pillows, blankets, birth ball)
The birth center will prob have enough for mom, but dad usually needs pillows, a blanket/sheet and maybe even Tylenol/Motrin. Mom might need extra pillows for nursing, her boppy pillow and don't forget your birthing ball!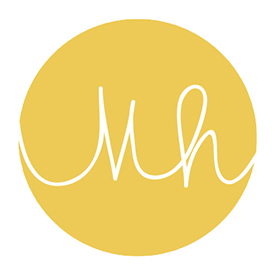 Enjoy this post? Did you find it helpful? Feel free to share the love by pinning this on your birthing boards.
Live in the area and interested in hiring a doula and/or A North Fulton birth photographer? Use the contact form above (or below for mobile) and contact me today. I only take 1-3 clients per month and book up quickly.
Don't forget to "like" my page to follow me on Facebook.