The last thing you want to do is carry a bunch of bags into the hospital when you're about to give birth.
I recommend a having separate hospital bag for labor and another bag for your hospital stay that your husband can grab after you have settled into your new room.
This checklist is particularly for the natural, water birthing mamas that have a little extra to pack!
…….
____ A sports bra, bikini top, or spaghetti strap tank top
You can still enjoy skin-on-skin and/or immediate nursing but still be able to share your photos with friends and family. (other option: a nightgown or button front shirt)
____ Herbal bath mixture
Birthing pools can be red in color after birth, and an herbal bath mix can turn the pool a lovely brown and your images can be in color. (check with your medical care provider for more information)
____ Swimming trunks for your partner
If possible, have a "labor day" bag and a "hospital stay" bag. Have the swim trunks laid out ahead of time in the case of a quick delivery.
____ Fish net 
This net is primarily your doula's job to handle, but you will need to bring it to your birthing place for her to "fish out" any tissue, etc floating in your birthing pool.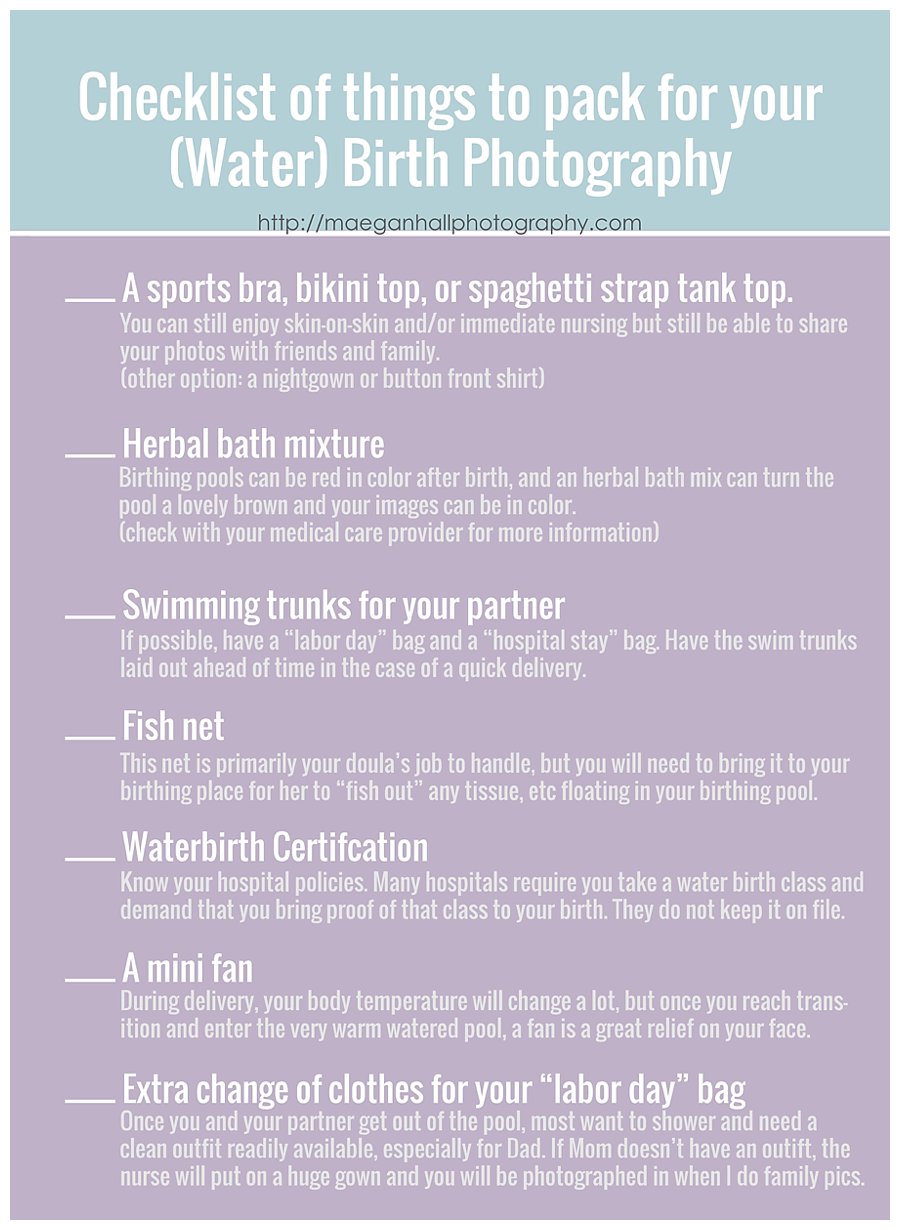 ____ Waterbirth Certifcation
Know your hospital policies. Many hospitals require you take a water birth class and demand that you bring proof of that class to your birth. They do not keep it on file.
____ A mini fan
During delivery, your body temperature will change a lot, but once you reach trans- ition and enter the very warm watered pool, a fan is a great relief on your face.
____ Extra change of clothes for your "labor day" bag
Once you and your partner get out of the pool, most want to shower and need a clean outfit readily available, especially for Dad. If Mom doesn't have an outift, the nurse will put on a huge gown and you will be photographed in when I do family pics.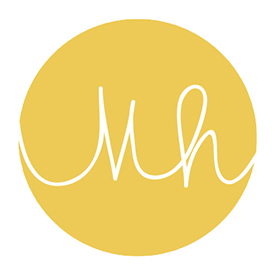 Enjoy this post? Did you find it helpful? Feel free to share the love by pinning this on your birthing boards.
Live in the area and interested in hiring a doula and/or Atlanta birth photographer? Use the contact form above (or below for mobile) and contact me today. I only take 1-3 clients per month and book up quickly.
Don't forget to "like" my page to follow me on Facebook.