Natural Childbirth can be exhausting on a mother and a healthy snack can be just what she needs to perk up & find strength from nature's first + real medicine: FOOD
…….
____ Organic Juice Boxes/Pouches
Quick, easy, disposable and it comes with a straw! This is perfect for your doula to give you a quick sip of something yummy with natural sugars. Quick pick-me-up and offers hydration! Most moms prefer apple as there is a chance you might get sick.
____ A Protein source
Rolled-up lunch meat, string cheese, protein shake, or peanut/almond butter muffin. Be careful with protein bars as they can be too heavy and make you feel sick later on. Some choose to have yogurt, but dairy can also backfire on a laboring mom.
____ Frozen Watermelon, Grapes and/or Homemade Popsicles
Being hot and enjoying a cold treat is heavenly! The easy of consuming/digesting is great as well. Like the juice boxes, it also has natural sugars, but can fill you up.
____ A Self filtering water bottle or bottled water
When you're resting, your doula will be making sure you and your partner will be drinking plenty of water. Most moms don't want to drink the hospital tap water.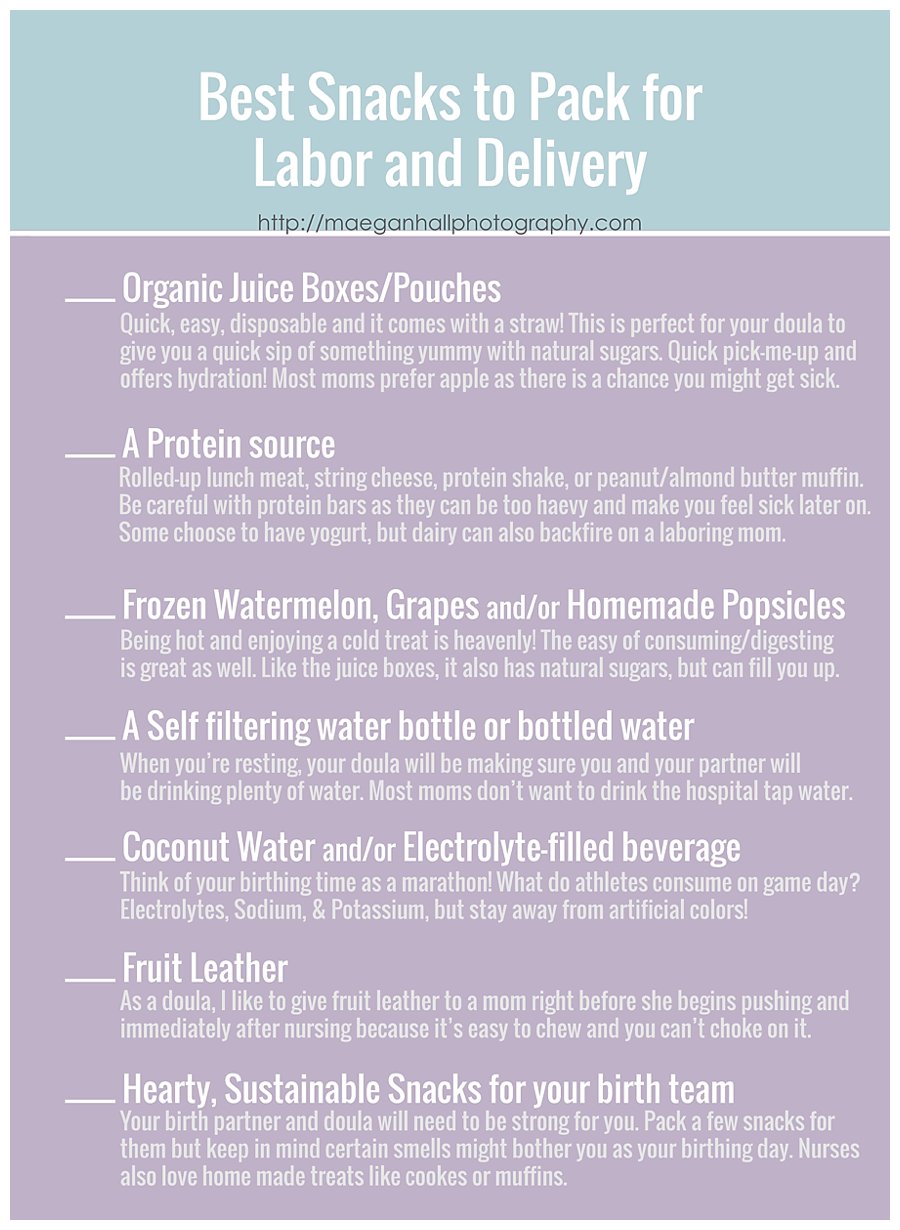 ____ Coconut Water and/or Electrolyte-filled beverage
Think of your birthing time as a marathon! What do athletes consume on game day? Electrolytes, Sodium, & Potassium, but stay away from artificial colors!
____ Fruit Leather
As a doula, I like to give fruit leather to a mom right before she begins pushing and immediately after nursing because it's easy to chew and you can't choke on it.
____ Hearty, Sustainable Snacks for your birth team
Your birth partner and doula will need to be strong for you. Pack a few snacks for them but keep in mind certain smells might bother you as your birthing day. Nurses also love home made treats like cookes or muffins.
____ EXTRA IDEA: A treat for after the birth of your baby
Often times women who decide to have a beautiful, natural, childbirth are (a) hungry after birth and (b) want to take some Motrin for the upcoming uterine cramping. In order to take Motrin, you probably should eat something first. So, a bonus idea of what to pack!? How about a splurge! Whatever you want! Many women I doula for actually order out from their fav restaurant, and they deserve it!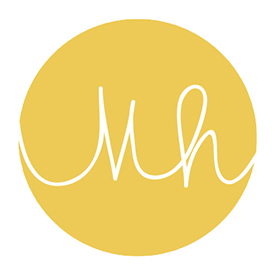 Enjoy this post? Did you find it helpful? Feel free to share the love by pinning this on your birthing boards.
Live in the area and interested in hiring a doula and/or Alpharetta birth photographer? Use the contact form above (or below for mobile) and contact me today. I only take 1-3 clients per month and book up quickly.
Don't forget to "like" my page to follow me on Facebook.