Steps to take for a Natural Birth
Decided you would like a natural birth but don't know where to start? Use this list to help guide you through the steps you can take to best support your desire of a natural, medicine free birth. As with all things, I can't guarantee you will have the birth you dream of, but taking these necessary steps are leading you in the right direction!!
***
____ Research your birthing options
Home birth or hospital birth? Water birth? Natural vs medicated birth? You have so many options! Spend time watching movies and reading about different birthing options so you can't later say, "I didn't know that was an option." Be informed.
____ Decide what type of birth you want to have
Write down all your thoughts and weigh the pros/cons, and benefits/risks. Address your fears with evidence. Find people who have either done or support (not disklike) your choices and talk to them about your hopes.
____ Find a provider who supports your birth plan
This is huge. Why go about researching and planning only to find your Dr is not supportive? Ask direct and specific questions early in the pregnancy.
____ Take a childbirth class
When a couple is trying to avoid interventions, medication, and a cesarean, it is crucial that they know their options and how to help themselves in the throes of labor.
____ Hire a doula
During labor and delivery, a doula is trained to provide constant, knowledgeable support. She can also answer your Qs about what's happening/options during labor.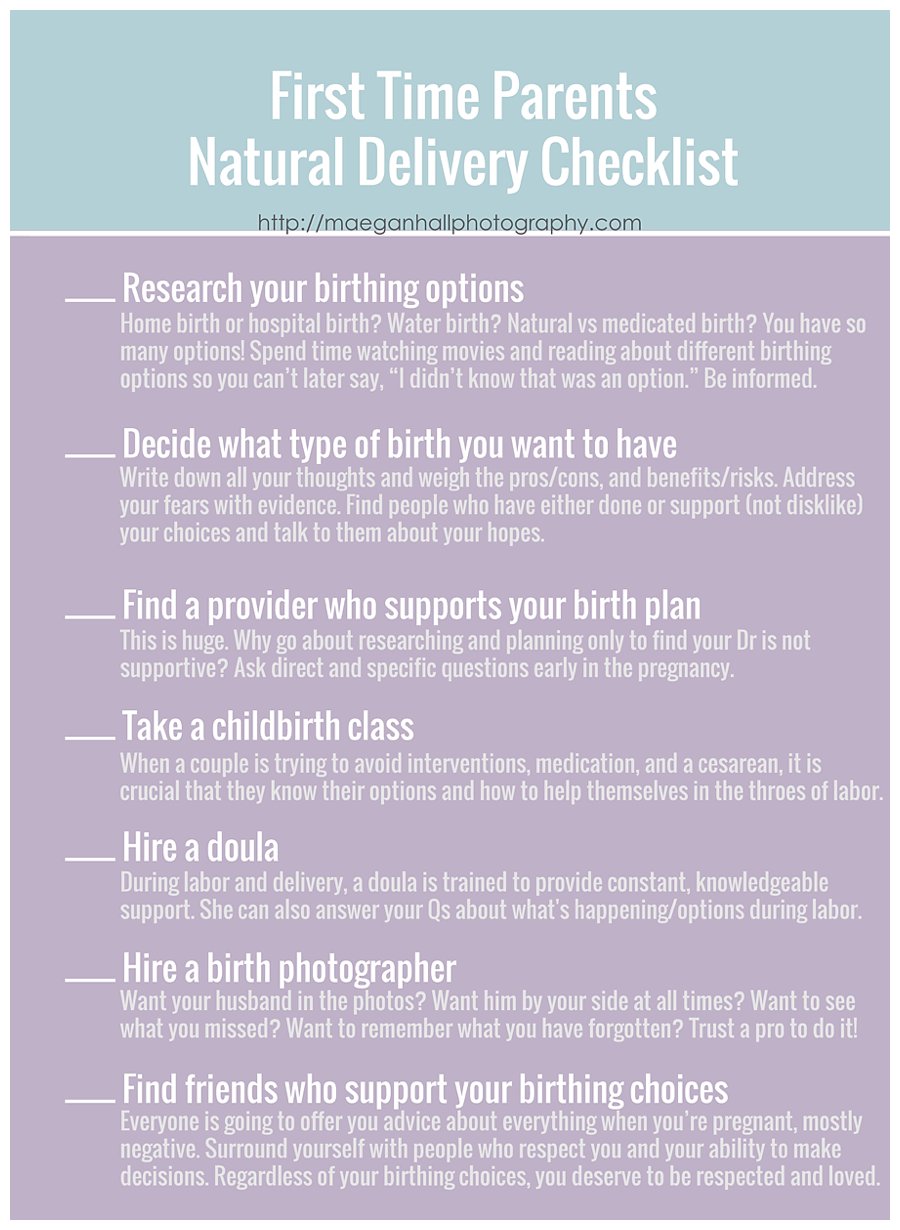 ____ Hire a birth photographer
Want your husband in the photos? Want him by your side at all times? Want to see what you missed? Want to remember what you have forgotten? Trust a pro to do it!
____ Find friends who support your birthing choices
Everyone is going to offer you advice about everything when you're pregnant, mostly negative. Surround yourself with people who respect you and your ability to make decisions. Regardless of your birthing choices, you deserve to be respected and loved.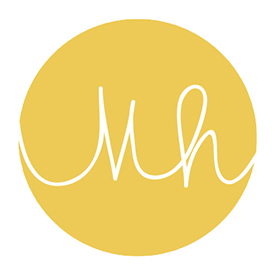 Enjoy this post? Did you find it helpful? Feel free to share the love by pinning this on your birthing boards.
Live in the area and interested in hiring a doula and/or a Roswell birth photographer? Use the contact form above (or below for mobile) and contact me today. I only take 1-3 clients per month and book up quickly.
Don't forget to "like" my page to follow me on Facebook.